Members of ITR can change their Notification settings and options within their profile:
Click on 'My Account' in the top right hand tool bar and select the 'Notifications' link. There are two sets of options you can set up here. One is for notification via the icons on the site. (The little Yellow Triangle, for profile and news feed notifications and the little White Envelope, for messages) and the other is for email of that notification.
All notification emails are sent to the email address that you have saved in your profile details. There are two columns with check boxes in them: The right hand column, if checked, will show the notification on the icon in the site toolbar, the left hand column will send that notification to you as an email.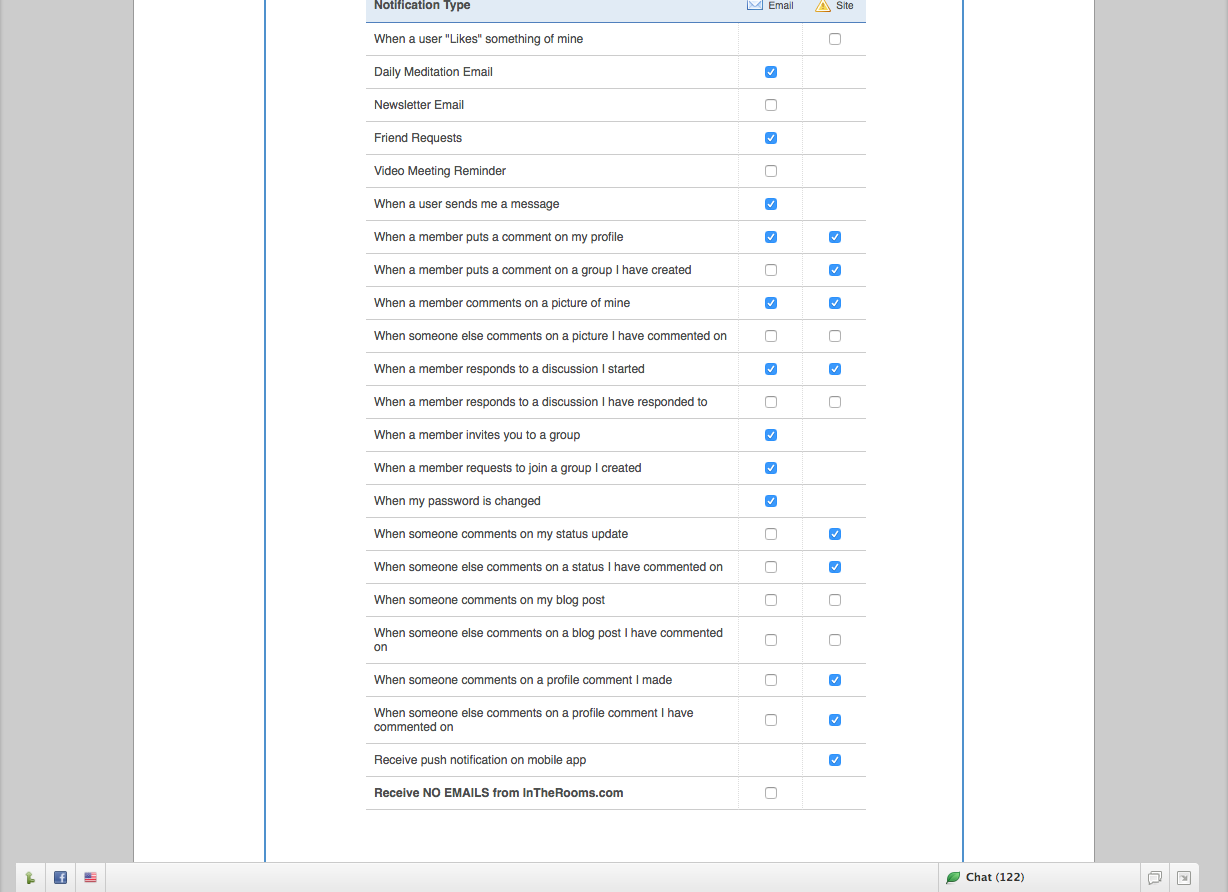 To reduce the number of emails you receive, uncheck the relevant boxes for each notification and scroll to the bottom and click 'Save'.